The Albright Entertainment Group
The Albright Entertainment Group is currently based in Atlanta, Georgia and was founded by public relations veteran Jeff Albright in December of 1993. Since entering the music business, Jeff has been awarded a total of twenty-one gold or platinum albums and has represented artists that have been responsible for collectively selling over a billion albums in their careers.
The Albright Entertainment Group prides itself in dealing closely with all the individuals involved in the artist's career and handles artists in all genres of music as well as music-related companies.
Since its inception, The Albright Entertainment Group has represented such rock icons as The Doors, Foreigner, Journey, STYX, Lynyrd Skynyrd, Scorpions, Queensryche, RATT, Ritchie Blackmore's Rainbow, Kansas, the Outlaws, Toto, The Tubes, The Smithereens, Night Ranger, Paul Rodgers (including Queen + Paul Rodgers partial), Pat Benatar, Joe Walsh, Vince Neil, Eric Burdon, Lou Gramm, Robby Krieger, Brian Setzer, Nils Lofgren, Ric Ocasek, Rob Halford, Mick Fleetwood, Gary U.S. Bonds, Traffic members Dave Mason and Jim Capaldi and numerous other rock notables. It was an honor for the company to represent the members of Jefferson Airplane for the band's induction into the Rock and Roll Hall of Fame.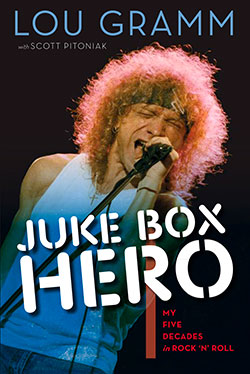 In addition, The Albright Entertainment Group has represented numerous companies, events and package tours including the National Academy of Recording Arts and Sciences (The Recording Academy/Grammy-related projects), MuchMusic, CN8/The Comcast Network, The Gretsch Company, Monster Music (Monster, LLC), SNAGG Microchip, SwampTech Apps (NoteDetector iPhone application), Rock'n'Roll Fantasy Camp, Happy Together Tour, Hippiefest Tour, Rock'n'Blues Fest, Sail Rock Tour, Billboard magazine's recognition products, Metro Pulse, Inc. (LedZeppelinTickets.com), Motley Cruise 2007/2008, ShipRocked Cruise 2009/2011/ASK4 Entertainment, Rock Legends Cruise II 2013/Rock Legends Cruise III 2015, Priority Records, Thelonious Monk Institute of Jazz, TJ Martell Foundation and the legendary Los Angeles recording studio, The Village Recorder.
During the summer of 1998, the company took on a special cause by representing an athlete who ran the entire state of California for Child Abuse Awareness. He ran 15 miles a day for 100 consecutive days and, along the way, would throw out "the first pitch" for four Major League Baseball teams (all coordinated by TAEG). His major sponsor calculated the publicity generated by The Albright Entertainment Group during the campaign to have easily exceeded the equivalent of $1 million in advertising.
In May of 2001, The Albright Entertainment Group became involved in the publicity for the Paul McCartney and Wings double-CD, Wingspan, and ABC-TV special of the same name. The album – released on May 8, 2001 — debuted at #2 on the Billboard charts while the television special pulled in approximately 15 million viewers on May 11th.
Shortly after the September 11th World Trade Center tragedy, the company was contacted by the organizers of a truly special event called "Volunteers for America" conceived by STYX and REO Speedwagon. The benefit concerts were held in Atlanta and Dallas in October 2001 and raised over $500,000 for the NY and NJ Port Authority and various other funds related to the tragedy. It was a labor of love for the company to be involved in the charitable cause, which featured such artists as STYX, REO Speedwagon, Journey, Bad Company, Lynyrd Skynyrd, Peter Frampton, Mark Farner and Eddie Money among others. In October 2002, The Albright Entertainment Group also did publicity for the "Rock To The Rescue" benefit concerts in New Jersey and Cleveland featuring many of the same artists for the same cause.
Prior to forming his own company, Jeff Albright held the position of Executive Vice President of Century City-based public relations firm, Hanson & Schwam, where he was head of the music division. In addition to working on behalf of some of the aforementioned artists and companies, he worked closely with jazz legend Herbie Hancock as well as representing super-group Damn Yankees, Movie Tunes (the premiere company for placing music into AMC theatres founded by Bob Kardashian) and the Music Video Producers Association (MVPA).
Before joining Hanson & Schwam, Albright served as Senior Account Executive at Levine/Schneider Public Relations where he spearheaded publicity campaigns for such artists as Ozzy Osbourne, The Doobie Brothers, RATT, Sam Kinison, Dwight Yoakam, Stray Cats, The Fixx, Nelson, Asia and RTZ (featuring Boston vocalist Brad Delp and Boston guitarist Barry Goudreau) as well as numerous events including the Los Angeles Music Awards.
Additionally, Albright worked as executive assistant to Lee Solters at Solters/Roskin/Friedman Public Relations for two years beginning in 1987. While there, he assisted on such high profile personalities as Michael Jackson (the entire Bad Tour), Barbra Streisand and Mike Tyson.
He began his career in public relations in 1983 as personal assistant to Warren Cowan, who, at the time, was President of Rogers & Cowan, the world's largest and most venerable entertainment public relations firm.
Albright graduated Cal State University Northridge in 1985 with a B.S. degree in Business Administration/Marketing and was a member of the Public Relations Student Society of America. While at C.S.U.N., he held the position of Executive Director of Concert Promotion for the S.P.A.C.E. (Student Productions and Campus Entertainment) program, where he promoted successful concert performances by Oingo Boingo, The Motels and Missing Persons.
Since the outset, Albright has given numerous seminars on publicity in the entertainment industry, including formal presentations at U.C.L.A., U.S.C., Pepperdine University, Loyola-Marymount University, San Diego State University and Cal State University Northridge, where he was featured on a panel for the N.A.R.A.S. Foundation's "Grammy In The Schools" program.
Albright was interviewed by Time Magazine in 2007 regarding the continuing popularity of music from the eighties decade and more recently by the Arizona Republic (regarding artist longevity and the Brooks & Dunn farewell tour), Post-Tribune (regarding Hippiefest), The Washington Examiner (regarding Happy Together), Chicago Tribune (regarding Rock'n'Blues Fest), Blurt Magazine (regarding ShipRocked) and Classic Rock/AOR Magazine (regarding the current rock cruise phenomenon).